What's new at 8th House...
The latest news at 8th House Publishing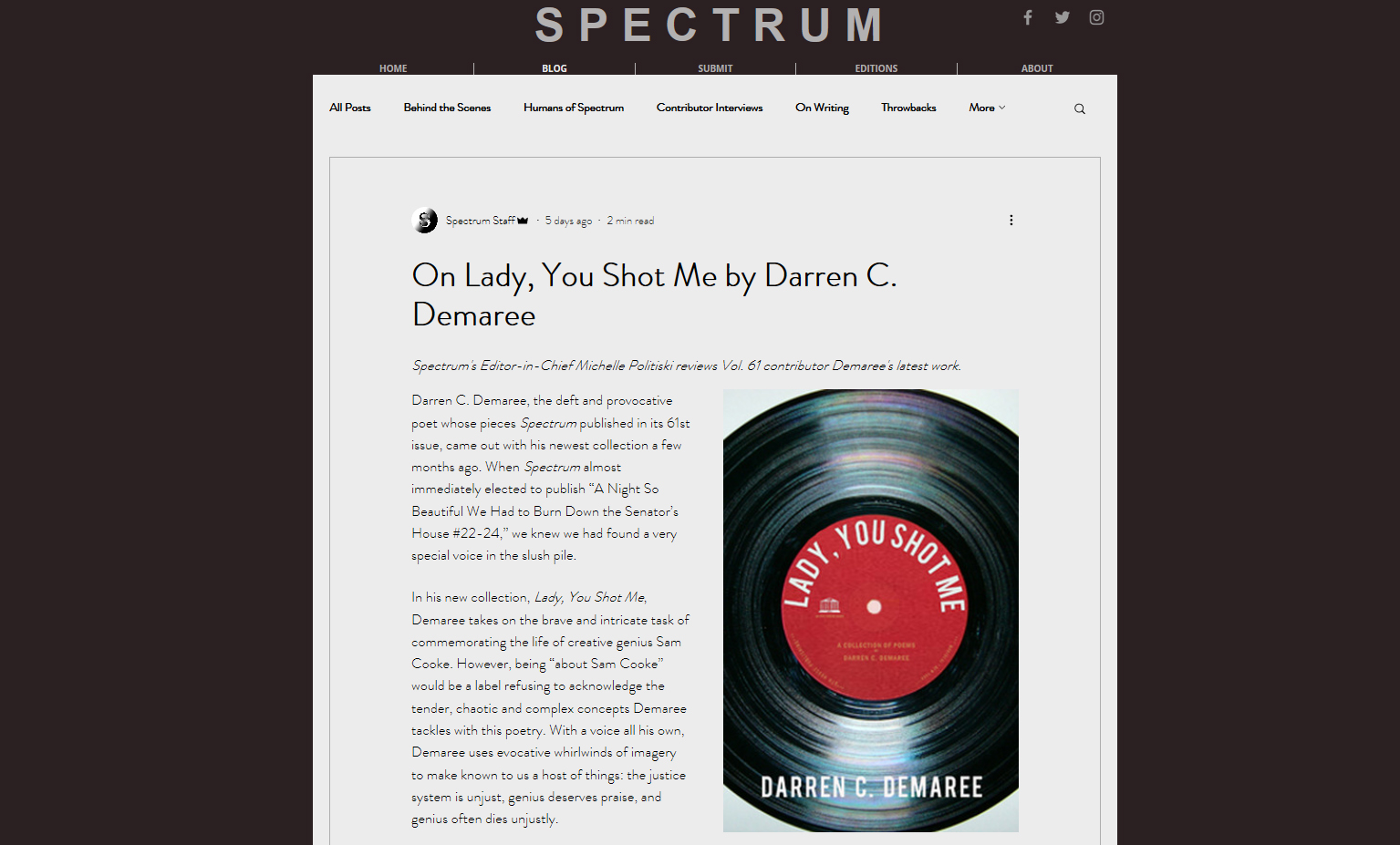 Spectrum reviews "Lady You Shot Me"
Spectrum Literary Review has a look at Darren C. Demaree's latest collection "Lady, You Shot Me."
Some lines from the review:
"Darren Demaree's artful, complex and sensitive poetry makes a return in Lady, You Shot Me."
"Darren C. Demaree, the deft and provocative poet..."