CJLA Fiction Book Awards Ceremony is this weekend...
Join us this weekend in celebrating Abraham Boyarsky's "Through Shadows Slow" winner of the national 2020 Canadian Jewish Literary Award in the category of fiction. Due to covid-19, the awards ceremony will be held online allowing you to watch from the comfort of your home. Please join us for the awards ceremony this Sunday, October 25th on the CJLA and Koschitzky Centre via their Youtube channels.
Announcing 2020 Award Winners
Toronto, Sept. 29, 2020 — The Canadian Jewish Literary Awards is honouring eight outstanding books for 2020. Now in its sixth year, the Canadian Jewish Literary Awards recognizes and rewards the finest Canadian writing on Jewish themes and subjects.
The Awards ceremony will be held online Oct. 25.
Sign up for the newsletter to receive complete instructions on how to view the ceremonies.
GET COPY TODAY! 15% OFF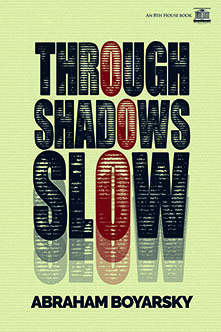 THROUGH SHADOWS SLOW by Abraham Boyarsky
Daniel is in the twilight of his life, tormented by doubts, of cuckolding, illegitimate children, horrors of war and the inanity of all human activity. A miraculous childhood survivor of the Nazi prison camps at Bergen-Belsen, Daniel recounts how he is shipped to Canada when the war is over...
176 pages | 5.5" x 8.25" | ISBN 978-1-926716-57-2 (pbk.) | US $17.99 CAD $23.99 UK £14.99