Coming Soon Fall 2020 / Winter 2021
We are proud to present a short list of some of our upcoming titles for the Fall and Winter seasons. Stay tuned for news and releases....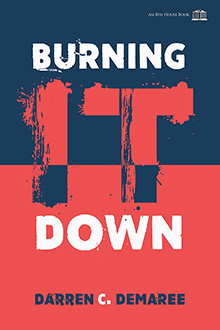 Burning It Down by Darren C. Demaree
At a time so charged with volatility, from an atmosphere so polarized, and nations not only socially-distanced but divided, comes this timely collection, volcanic eruptions of the social and political injustices that ravage the landscape.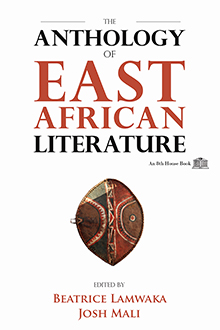 An Anthology of East African Literature
An Anthology of East African Prose and Poetry featuring some of the continents most prominent and upcoming writers. Among these we find: Beverley Nambozo Nsengiyunva, Lydia Kasese, Bigoa Chuol, Raïs Neza Boneza, Sitawa Namwalie, Betty Kituyi, Joshua Mmali, Gervaz Lushaju, Prof Laban Erapu, Billy Kahora, Sam Okoth Opondo, Troy Onyango...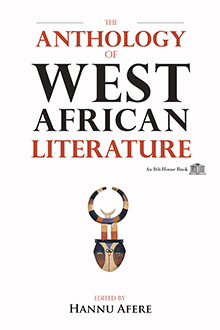 An Anthology of West African Literature
1. John Enugbe—SONG OF THE EARTH; EVERYTHING I AM; FANON'S AFRICA
2. Esther Bassey—HELL'S PARADIES
3. Chinua Ezenwa-Ohaeto—AN EVENING WITH MYSELF
4. Alexander Izang—NEGRO; ARTISTS: THE RAINBOW TO A FLOODED WORLD; OUR COMMON END
5. Okoemu. O. Okoemu—TODAY; BOYS ON THE STREET; I'M NOT COMING BACK HOME; STEREOTYPE
6. Elijah Ehoche—FATES DANCE TO DRUMS; THE CITY OF CONFLICTING ROMANCE; THE GOLDEN CEREMONY
7. Oluwatosin Ifeoluwa—BEING AFRICAN
8. Amudipe Opeyemi—ALAKOWE; AUNTY-MIMO; VENGEANCE; SEX DOLLS
9. Adesola Ayodele—BANISH THE TARES; PERHAPS; PEACE; OF THE COUNTRY, COMPATRIOTS AND COHORTS; BULB ON THE ISLAND
10. Nnadi Samuel—CANVAS OF DEATH, SCARS
11. Awoh Kingsley Awoh—STRANGE CHILD; REUBEN; A SCRIPT; LOVE
12. Uche Chidozie—GRAVES, ASO ROCK; SAD TALES; THUNDER STORMS
13. Edaki Timothy—UGLY; HOW TO BEGIN A REVOLUTION WITH A MAN'S BODY
14. Tukur Ridwan—WAKANDA AND OTHER POEMS
... and more.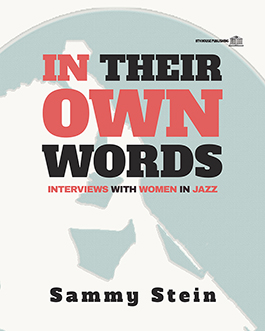 IN THEIR OWN WORDS, Interviews with Women in Jazz by Sammy Stein
Intimate and revealing interviews with female musicians who have made it on the jazz scene are presented here. Meet some of the greatest female stars and upcoming personalities in the world of jazz. Among these you will find: Selina Albright; Sheila Jordan; Tina May; Isabel Sorling; Ellen Andrea Wang; Silvia Bolognesi; Alison Rayner; Shirley Smart; Mimi Fox; Brandee Younger; Ginetta Vendetta; Taeko Kunishima; Melissa Aldana; Camille Thurman; Millicent Stephenson; Jane Bunnett; Arema Arega; Barb Jungr; Georgia Mancio; Julie Biel; Kitty La Roar and more...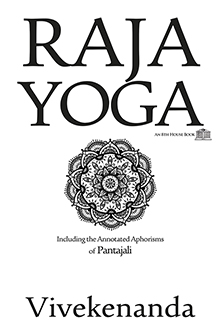 RAJA YOGA by Vivekananda
In what has become the classic authorative treatise on true Yoga, Swami Vivekananda lays out the spiritual, mental and physical exercises to produce the spiritual phenomenon that all of humanity craves. In a book, free of dogma and superstition, the ancient practice of Yoga is redelivered to humanity in its original simplicity, power and magic.
Raja Yoga is also known as "Classical Yoga" or "Royal Union Yoga. The foremost concern is the discipline of the mind, the postures, asanas, are the carriage. This book "Raja Yoga or Conquering the Internal nature" goes into details about breathing techniques, concentration and themes like non-attachment. From the foreword:
"The goal is to manifest this divine within, by controlling nature, external and internal. Do this either by work, or worship, or psychic control, or philosophy, by one, or more, or all of these—and be free. This is the whole of religion. Doctrines, or dogmas, or rituals, or books, or temples, or forms, are but secondary details."
Vivekananda was an important Indian teacher who came to this country just over a century ago and taught Hindu meditation practice and religious philosophy. Raja Yoga means the "discipline of meditation practice," as opposed to Hatha Yoga, which means the "discipline of physical stretching exercises." Raja Yoga is one of the most well-known books by Vivekananda, who also wrote books on Karma Yoga, Bhakti Yoga and Jnana Yoga. According to the author, the goal of Raja Yoga is to concentrate the mind and to discover the innermost recesses of our own mind. In order to obtain the goal, practice is absolutely necessary. The appendix contains the translation of the Patanjali Yoga Aphorisms.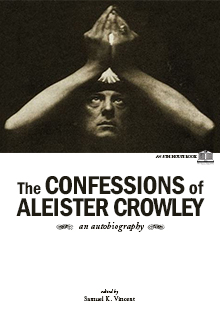 The Confessions of Aleister Crowley
One of the most famous books on the occult ever written, this is a record of Crowley's journey into strange regions of consciousness: his initiation into magic his world-wide travels and mistresses, his experiments with sex and drugs, and the philosophy of his famous Book of the Law.
Aleister Crowley, self-styled "the Beast 666", founder of his own spiritual orders, was already a legend the world over when he penned his biography. Known as a novelist, poet, magician, mountaineer, chessmaster, guru, he was also a notorious drug addict, famous voluptuary and accomplished mystic.
Born in England in 1875, son of a brewer and evangelizing Plymouth Brother, Crowley rejecting Victorian life and mores and pursued a life of rebellion where he sought to push the limits of experience and human knowledge. Soul searching mysticism led to sexual excess, debauchery, drug use and daring physical and mental exploits whether on the most dangerous of mountain cliffs or in the most profound psychological experimentation.
A master of Eastern and Western philosophy he travelled Egypt, China, Mexico, Thailand and more... Living in London, Paris, New York, he collected disciples, mistresses and lovers of both sexes, while pouring out unparallelled manuscripts on occultism, mysticism and the practice of the spiritual sciences. His prolific literary career and adventurous feats never far behind, he also produced a number of novels, volumes of verse to fill a library while breaking world records in mountaineering and climbing. Via his spiritual writings and experiments, he has left humanity with a legacy to decipher for ages to come.