What's new at 8th House...
The latest news at 8th House Publishing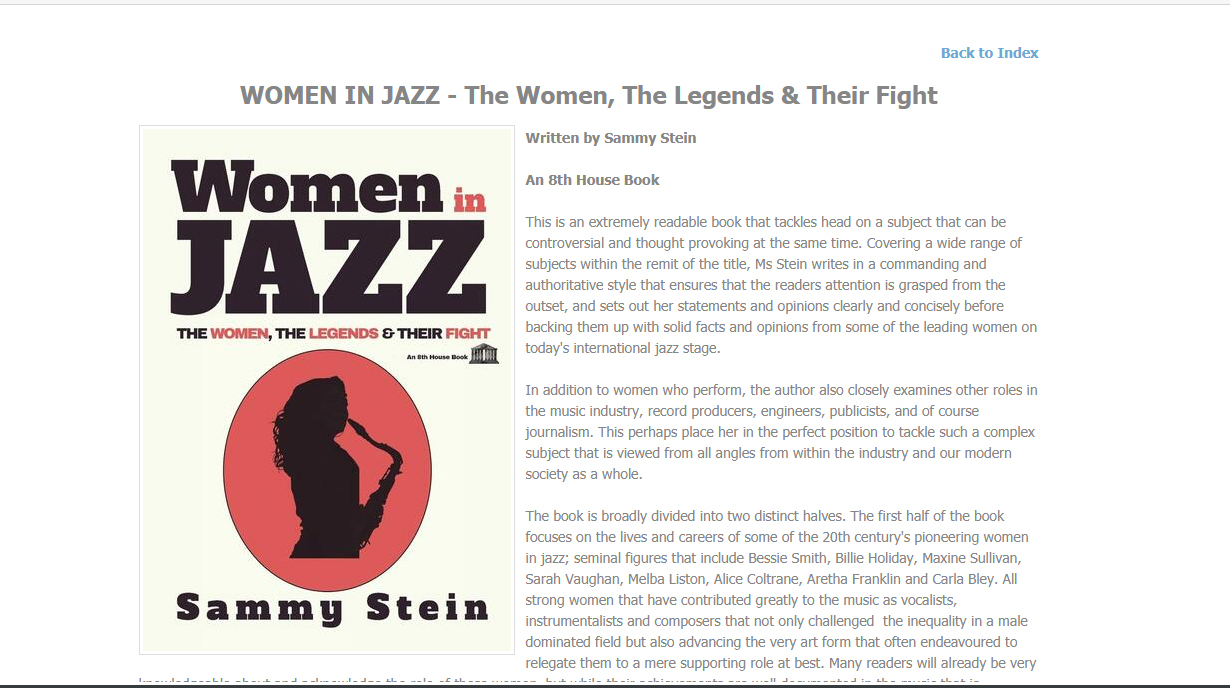 Details

By

emery

emery

Category: News
Hits: 592
Nick Lea of Jazz Views reviews "Women in Jazz"
"In her own inimitable way, Sammy Stein has given us a work that will be read, poured over and discussed for quite some time. A document of how society today perceives music and the women that choose to pursue a career in the industry in all its many guises, and therefore quite rightly asks as many questions as it answers."