What's new at 8th House...
The latest news at 8th House Publishing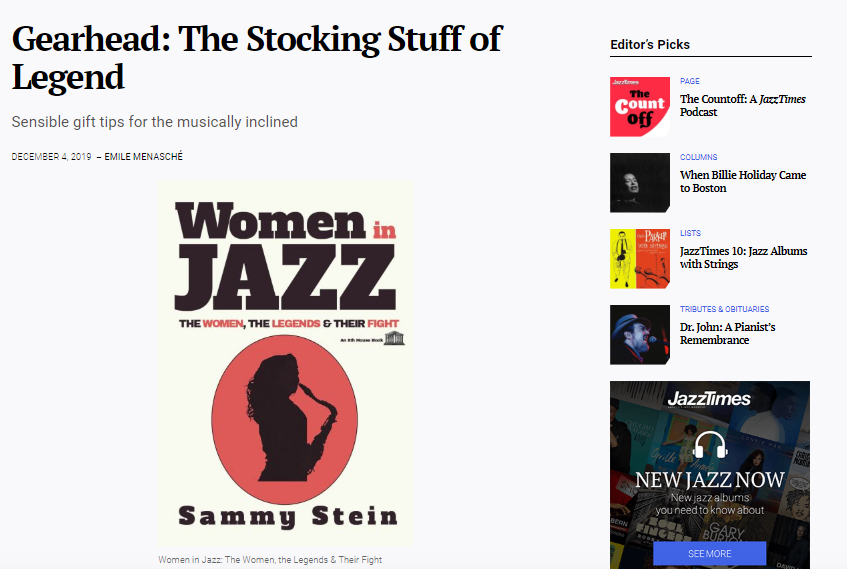 "Women in Jazz" by Sammy Stein makes the Jazz Times Recommendation List
...Sammy Stein's new book Women in Jazz: The Women, the Legends & Their Fight uses a wide-angle lens to look at how women in a range of different roles have made a life in—and helped shape—jazz. Instead of only focusing on well-known performers, Stein interviewed agents, arrangers, composers, public relations professionals, media members, and more. Her subjects bridge generations (and international boundaries) in an effort to honor the past, assess the present, and point to the future.
See it here.