What's new at 8th House...
The latest news at 8th House Publishing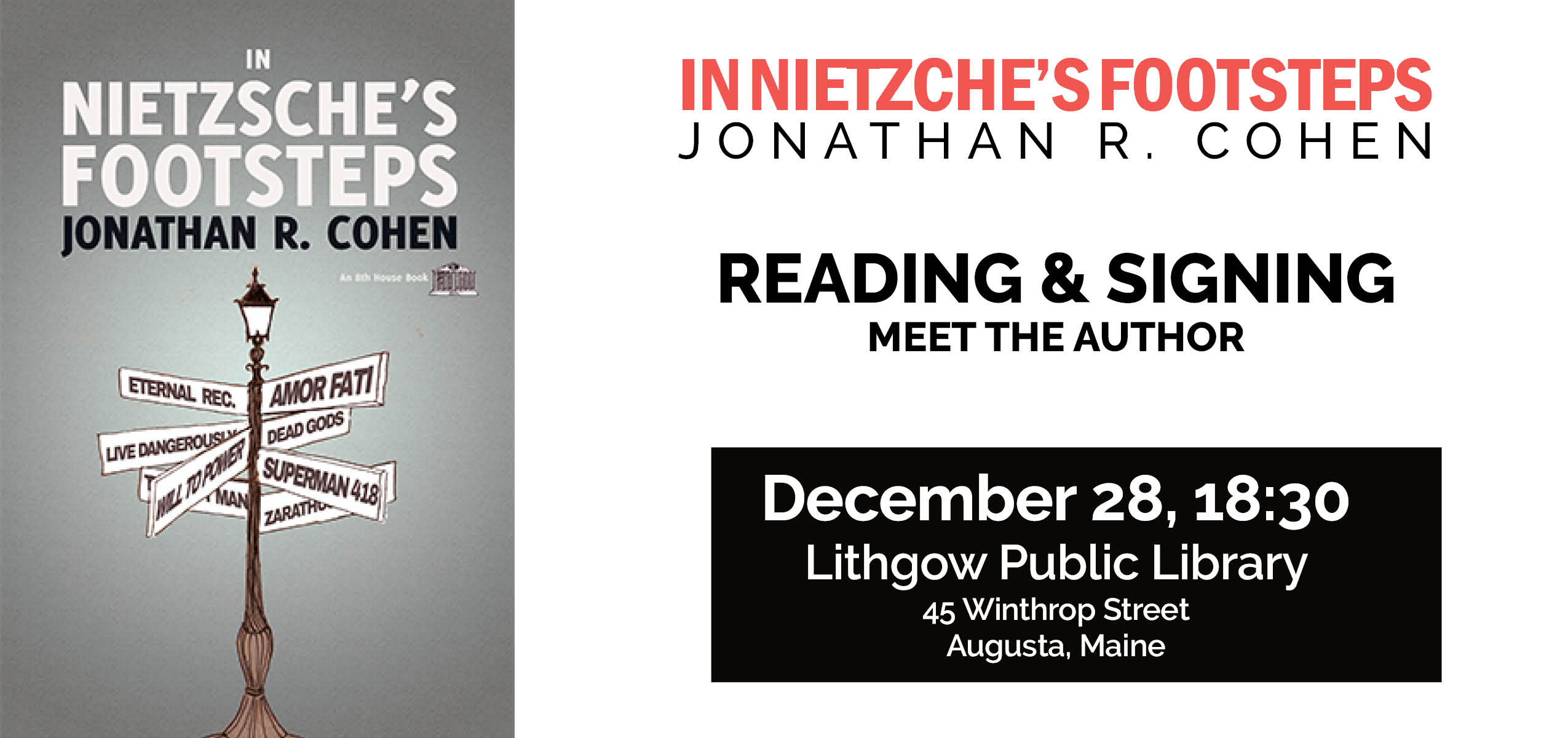 Details

By

emery

emery

Category: News
Hits: 687
Jonathan R. Cohen - "In Nietzsche's Footsteps" Reading Event
Join philosophy professor Jonathan R. Cohen as he discusses his book, "In Nietzsche's Footsteps" and what it means to remain an individual while nurturing the bonds that make life worth living.
Cohen will share a travel narrative and images of his family's journey to Friedrich Nietzsche's favorite residences in Nice (France), Turin (Italy), and Sils-Maria (Switzerland), as well as a brief biography of Nietzsche and some of the major ideas of his philosophy.
Event Details
October 28, 2019
6:30 pm - 7:30 pm
Free
Venue
Lithgow Public Library
45 Winthrop Street
Augusta, ME 04330
(207) 626-2415
This email address is being protected from spambots. You need JavaScript enabled to view it.