What's new at 8th House...
The latest news at 8th House Publishing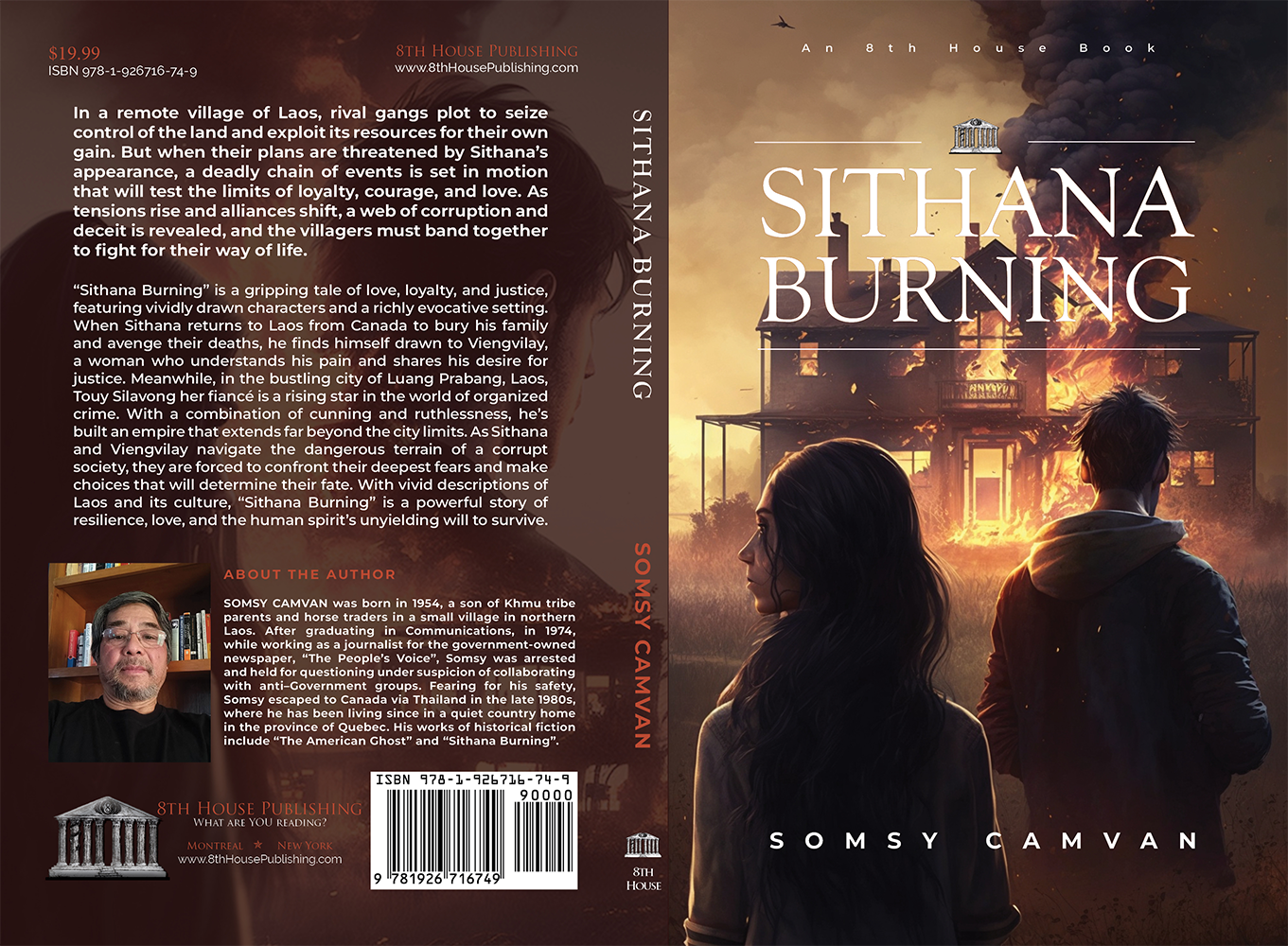 COMING SOON: "Sithana Burning" by Somsy Camvan
In a remote village of Laos, rival gangs plot to seize control of the land and exploit its resources for their own gain. But when their plans are threatened by Sithana's appearance, a deadly chain of events is set in motion that will test the limits of loyalty, courage, and love. As tensions rise and alliances shift, a web of corruption and deceit is revealed, and the villagers must band together to fight for their way of life. 
Sithana Burning is a gripping tale of love, loyalty, and justice, featuring vividly drawn characters and a richly evocative setting. When Sithana returns to Laos from Canada to bury his family and avenge their deaths, he finds himself drawn to Viengvilay, a woman who understands his pain and shares his desire for justice. Meanwhile, in the bustling city of Luang Prabang, Laos, Touy Silavong her fiancé is a rising star in the world of organized crime. With a combination of cunning and ruthlessness, he's built an empire that extends far beyond the city limits. As Sithana and Viengvilay navigate the dangerous terrain of a corrupt society, they are forced to confront their deepest fears and make choices that will determine their fate. With vivid descriptions of Laos and its culture, Sithana Burning is a powerful story of resilience, love, and the human spirit's unyielding will to survive.
COMING SOON!
196 pages | 5.5" x 8.25" | ISBN 978-1-926716-74-9