The Unbroken Journal reviews "Not for Art nor Prayer"
R.L. Black reviews Darren C. Demaree's "Not for Art nor Prayer" in the latest edition of The Corner Club Quarterly. Read the full review here.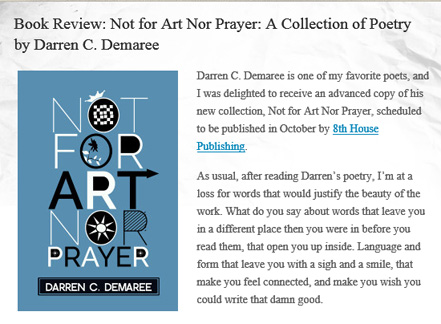 "I'll give this collection five stars. Though I usually gravitate toward short poems, Mr.
Demaree has a way of writing a poem that makes the reader need to read it again and
again. And even in his longer poems, he still manages to somehow be a man of few words.
I'll definitely be reading this collection again."
- R.L. Black, The Unbroken Journal